Compare! Natural gas homes enjoy amazing savings!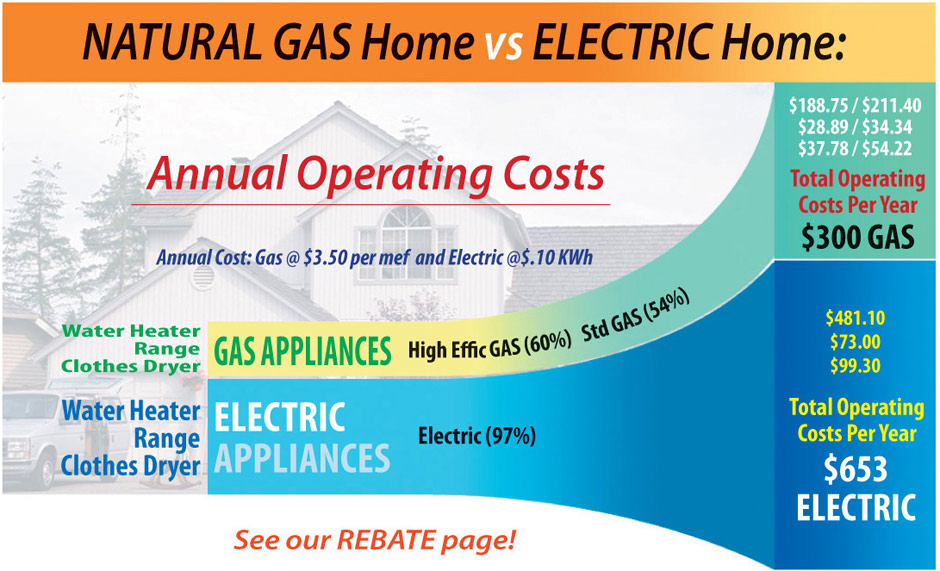 Save money year 'round with natural gas appliances !
COMPARE costs on a 'btu' basis :
Bay City Gas customers pay____________$7.71 per thousand 'btu' (January 2016)
Electric customers pay _______________$32.23 per thousand 'btu'(@$.11)
Propane customers pay_______________$22.58 per thousand 'btu'(@$2.10)
IT'S CLEAR – HEAT WITH GAS AND SAVE !
Winter Heating Costs can be amazingly Low too! By using a NATURAL GAS FURNACE, setting your thermostat no higher than 72, avoiding prolonged use of exhaust fans in kitchens and bathrooms, you can save alot of money and be perfectly comfortable this winter.
More great information at https://www.fuelingthefuture.org